Tony LaDuca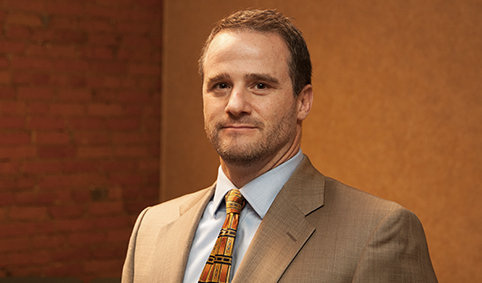 The LaDuca Law Firm
125 State Street
Suite 400
Rochester, NY 14614
Phone: 585 454-1000
Mobile: 585-420-8560
Fax: 585-327-5050
Email: Click Here
I have been practicing law in Rochester, New York since my admission to the Bar in 1995. The vast majority of my law practice is concentrated in the areas of civil litigation and personal injury matters, which includes but is not limited to: automobile accidents, construction-related accidents, wrongful death, and traumatic brain injury cases. Over the course of my practice, I have litigated in a variety of State courts throughout New York, and Federal Courts in both New York and Ohio. Our verdicts and settlements list represents only a sample of the practice areas and types of cases that I have successfully resolved as a result of either trial or settlement.
It has been my experience that upon initiating a legal proceeding, very few clients want to see their case go to trial. That being said, every client deserves the assurance of knowing that when a fair resolution cannot be obtained short of a trial, their attorney is capable of successfully handling and trying the case at the trial level. Every one of my cases is prepared with the expectation that the matter will go to trial. Colleagues, judges, insurance adjusters, and past clients have recognized my experience and reputation for meticulous detail in preparation for trial and my presentation at trial.
In 2010, St. John Fisher College instituted their first mock trial class and team and both my father, John J. LaDuca, Esq. and I have been serving as teacher and coach to the students in that program. It has been an honor to serve in this capacity and to provide guidance and mock trial experience to our nation's future lawyers.